Pediatric dentist is not just another medical profession but is vital in the early development of your child's dental habits. Googling terms such as "Pediatric dentist San Diego" or "Best Pediatric dentist" can throw up thousands of search results. So, how do you choose the best dentist for your child?
What Does a Pediatric Dentist Do?
While adults may visit a regular dentist for their teeth, this is not the case for children. Once an infant's baby teeth come in, they should be receiving care from someone trained on the formation of the teeth. After all, your child's teeth are much different than your own. A child's teeth, mouth, and gums are constantly changing till they reach maturity around age 18.
Pediatric dentists are focused on the oral health of children starting at infancy and can work with a child well into their teen years. They have the training and experience to care for all the different and changing facets of a child's baby teeth. Like any developmental period, the early years are critical to ensure that a child's permanent teeth come in healthy and painless.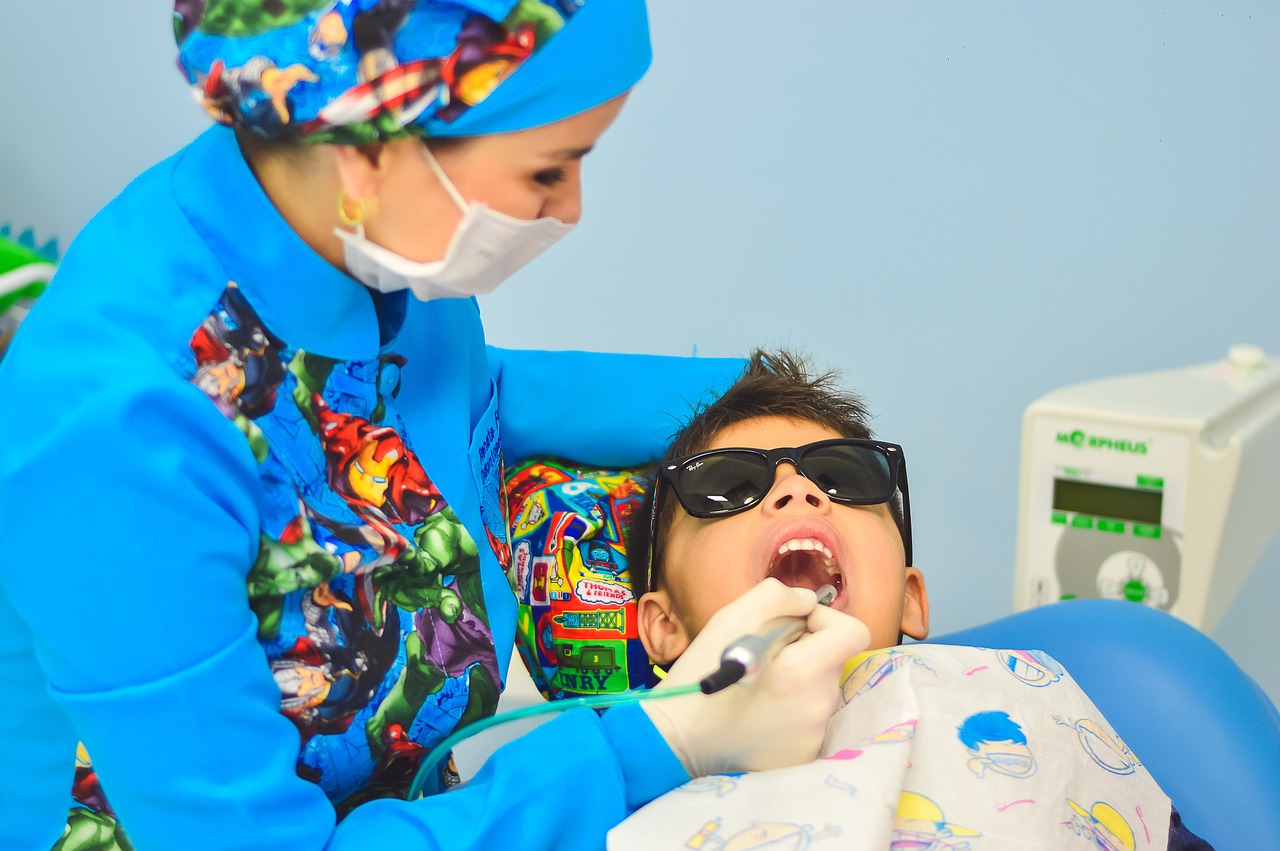 What Ages Does a Pediatric Dentist Treat?
A common question most partners ask is whether or not their child will still receive treatment from a pediatric dentist.
When should I bring my baby for the first time?
Should I stop bringing in my teenager?
The answer lies in the developmental stage of the teeth. Right as the baby teeth come in, a pediatric dentist can and should treat your child. Like the first buds of a flower, a careful gardener does not wipe his hands off and call it a day. No, special care should be used in fact.
While a child's teeth are developing, they should be visiting their pediatric dentist every six months to ensure the teeth are healthy and cavities aren't forming. When we say developing, we mean your child is still growing, which varies from patient to patient.
Even teenagers should be visiting pediatric dentists. This is because, although all the adult teeth may be in, your teen still has a lot of faces and jaw growth that will be taking place.
Around the age of 18 years old most kids have stopped growing and no longer need to visit a pediatric dentist. While some college students may still be seeing these types of dentists, this is uncommon.
Your child's pediatric dentist will be the one to determine if all the growth has been accomplished or if there is still more development to take place in the mouth and teeth.
Standard Treatments for Pediatric Dentists: 
Risk Assessment Tests

Cavity Treatment

Correcting an improper bite

Treatment for straightening the teeth

Care for dental injuries (chipped and fractured teeth) or oral infections (ulcers and canker sores)

Diagnosis of diseases based on oral conditions (hay fever, ADHD, diabetes, etc.)
What is the Difference Between a Pediatric and a Regular Dentist?
Your child's dentist will have gone through more training than a general practice dentist. Like most dentists, their training involves four years of dental school, but the big difference is the two additional years of residency training with their target clients: children from infancy to late teens.
This specialty is then age-defined and focused on patient care and developmental care, something a regular dentist is not coached on. Treating pediatrics is a specialty that legally must comply with state laws. States have their own additional requirements that each dentist must meet to practice within that state. 
For instance, dentists for kids in San Diego, like our Dr. Roya Sadrian, have to comply with all the extra training that is expected for such specialties in the state of California. Some of these requirements include the California Law and Ethics Examination, as well as complete various competency examinations during her residency.
The residency takes about 24 to 36 months, and as we mentioned earlier, it is hands-on training. Being hands-on means that your child's dentist has experience under their belt from the start and is better both mentally and technically to deal with the demands of their profession than a regular dentist.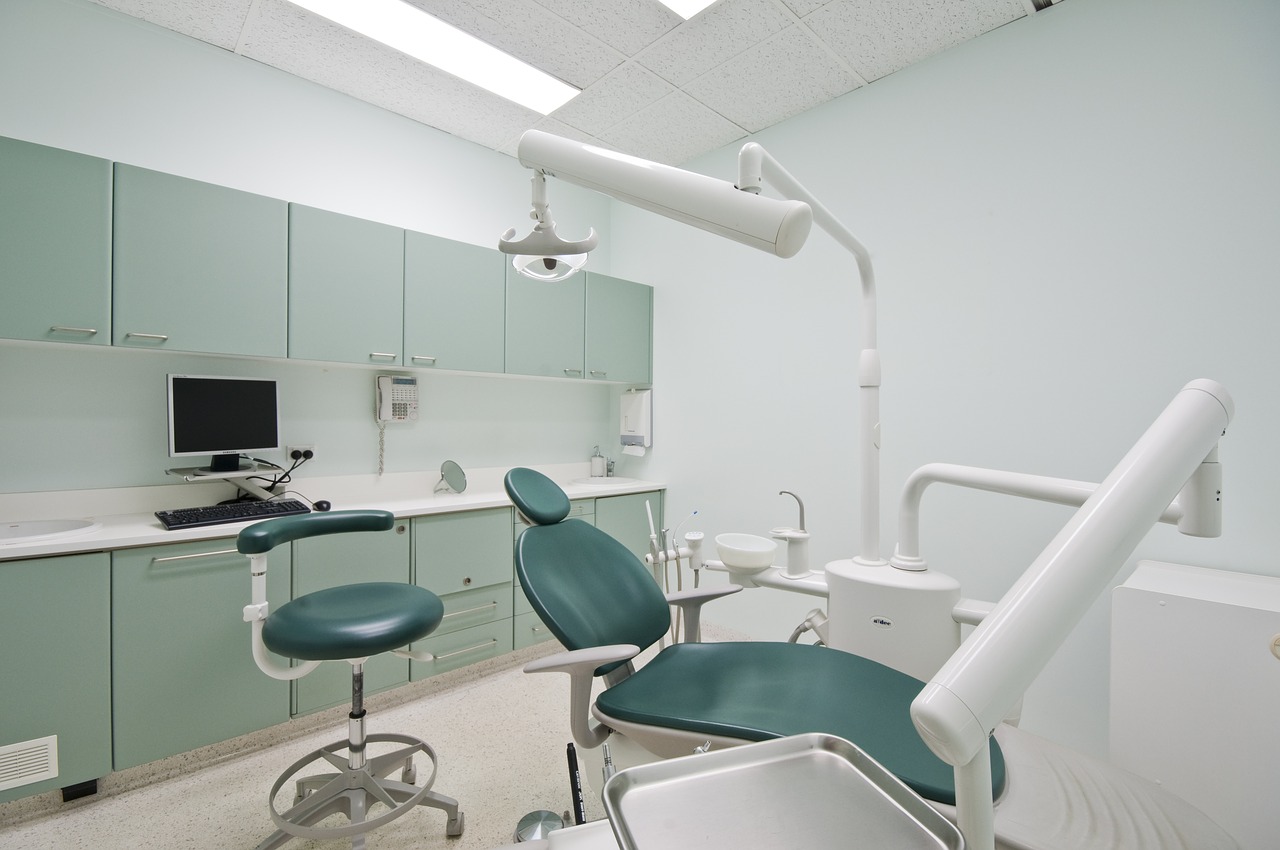 The Approach of a
Pediatric Dentist
A dentist who specializes in pediatrics is trained to make their visit as painless as possible. TVs, flavored cleaning solutions, and colorful décor are just some of the tricks used to comfort the kids coming in for an appointment.
There exists an overlap between teaching and doing pediatric dentistry. These doctors have to be able to adjust and adapt to the many different child clients that come in. Some kids are well-behaved and others are not. They could be cranky that day or some other external force is upsetting them. This is where those two years of residency help run these professionals through a gantlet of scenarios.
These dentists also differ in their ability to communicate. They are great educators who can convey health tips and advice to children, as well as their parents. 
Is Pediatric Dentistry a Specialty?
To be a pediatric dentist requires two years of specialized training to work with child patients. Two years of more experience means more than just knowledge but legal permits to do more than most dentists.
The authorization to deliver sedatives and other drugs is something other dentists cannot do without training. Parents don't want their kids in pain during treatment so pediatrics are trained to work with anesthesiologists.
These dentists also know how to manage the aesthetics of teeth. No parent wants their child to grow up with crooked teeth or sore gums. Practicing pediatrics are trained in applying clear and modest caps/crowns as well as straightening and fixing overbites.
Dr. Roya Sadrian operates in a situation similar to the latter, acting as a pediatric dentist in the San Diego area.
What Is a Pediatric Dental Emergency?
Tooth fracture is the most common thing that requires an emergency pediatric dentist visit. These fractures can occur from falling off a bike to playing contact sports. Due to their active lifestyles and low coordination skills, tooth fractures are common amongst children.
There is a lot of potential pre-work that parents and children can do on their own to strengthen teeth but some accidents are unplanned. Causes where you will need to see the pediatric dentist are when a tooth is loose, cracked, or knocked out. Wiggly or lose teeth, especially for children with baby teeth, are not cause for concern. The primary goal is to save the tooth in these scenarios.
Oral infection is the other major example of a pediatric dental emergency. Swelling or bleeding of the gums or mouth that is so bad that it requires immediate treatment is usually a late-stage form of some infection that has gone untreated. Visiting a pediatric dentist regularly is a great way for kids to avoid such infections.
Other pediatric dentist emergencies include sudden pains from eating sweets or drinking fluids, prolonged toothaches, and unusual sensitivity. When a child is biting through their gums or tongue is another cause to see a pediatric center.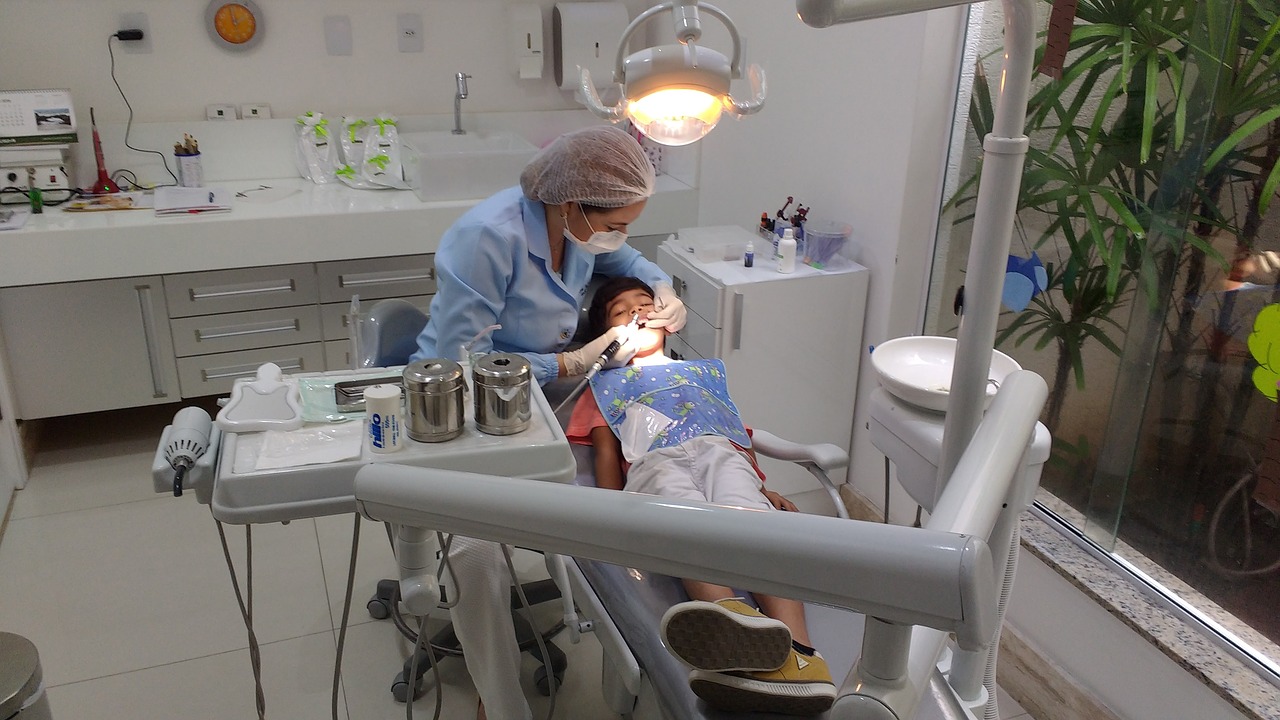 Healthy Dental Habits for Your Child's Future
Start dental care the moment teeth erupt from the gums.

Lead by example, so make sure they see you caring for your teeth.

Make it easy for your little ones to reach the sink to brush their teeth by adding a step stool.

Find ways to make brushing their teeth fun.

Add in some books, songs, or videos about dental care.

Go to routine cleanings every 6 months.

Decrease the amount of sugar and sweets your child eats.

Change out toothbrushes every 3 to 4 months.

Track your child's dental care success with a chart to ensure you are caring for their teeth every day!

Take the time to find a dentist that your child likes and wants to visit.
Pediatric Dentists are coached to treat kids with special needs.
The last important detail to note about pediatric dentists is that their specialized training prepares them to treat children with special needs. This includes children with learning and social disabilities as well as special health needs. The education overlap rings true here in that their profession requires that they have good temperance and the ability to adapt to the various needs of child patients.
Meet Dr. Roya Sadrian
Dr. Roya Sadrian's gentle demeanor and many years of experience treating children allowing her to deliver the highest quality of care to each child. She received her Doctor of Dental Surgery degree from the University of Washington in Seattle and her specialty degree in Pediatric Dentistry from the University of Maryland. 
In addition to practicing pediatric dentistry, she has been an assistant professor of pediatrics at the University of Maryland, University of Washington, University of Texas – Houston, University of California San Diego, and Rady Children's Hospital in San Diego. 
Dr. Sadrian has been in private practice since 1992. She is an active member of:
American Academy of Pediatrics

American Dental Association

California Society of Pediatric Dentistry

International Association for Orthodontics

California Dental Association

San Diego County Dental Society