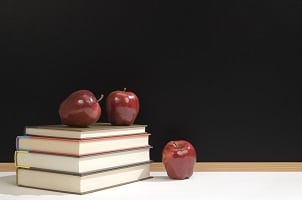 3 Tips for Your Child's Back-to-School Oral Health
August 03, 2018 ABC Children's Dentistry
The new school year begins late this month for most San Diego children. As you prepare with new school supplies and clothes, it's vital to keep your child's oral health in mind.
In this issue, the San Diego child dentist experts at ABC Children's Dentistry will share important tips for making sure your child stays on track for good oral health.
Schedule your child's back-to-school dental checkup.
While routine dentist visits are important throughout the year, a checkup right before the start of the school year is an excellent time for getting an assessment of your child's dental health.
During the visit, be sure your child has a cleaning and an X-Ray to get a status of your child's teeth. Also, ask the dentist about proven effective ways to prevent cavities and tooth decay – like regular check-ups with fluoride treatments and sealants.
Additionally, if you anticipate your child playing sports or taking part in sports or other contact-activity, a mouthguard is a necessity for gum and tooth protection. If your child already has a mouthguard, bring it along so that the dentist can make sure it hasn't been affected by normal wear and tear.
Make sure your child has tooth-friendly lunches and snacks.
The main thing is to cut out the sugary foods and soft drinks in favor of lean meats and poultry, fish or even tofu. Good snack options include baby carrots, celery sticks, cheese, apple slices, grapes, bananas, oranges, and nuts.
Commit to regular brushing and flossing.
You and your child need to be brushing and flossing your teeth at least twice a day – preferably two minutes per time. Good ideas for making it fun include playing your child's favorite tunes while brushing, letting your child select a themed brush, and using the Y-shaped child-friendly floss holders.
For Compassionate and Fun Pediatric Dental Care, Call ABC Children's Dentistry in San Diego
We hope you and your child has a wonderful school year. To get your child off to a fantastic start, go ahead and make an appointment here at ABC Children's Dentistry in San Diego.
We pride ourselves on eliminating any anxiety that children may carry from past experience by introducing, creating, and delivering dental care in a gentle, non-threatening, child-friendly and fun environment.
Our number is 858-780-9794. Also, you can reach us online and via email.