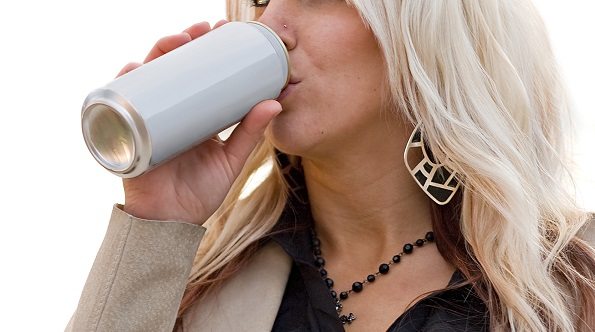 Are Energy Drinks Bad For You?
May 04, 2018 ABC Children's Dentistry
If you or someone in your family relies on energy drinks for an extra boost, it's time to get out of that habit.
According to a study published in General Dentistry and reported on National Public Radio (NPR), energy drinks are "significantly more capable" than sports drinks and sodas of causing irreversible tooth damage.
In this issue, we'll talk about the dangers of energy drinks for you and your child.
Are energy drinks bad for your teeth?
They sure are! According to researchers in the above-mentioned study, the acid in the sports drinks is responsible for the irreversible damage to teeth.
In an interview with NPR, the lead researcher said that while "we are well aware of the damage that sugar does in the mouth and in the whole body in relation to obesity and diabetes, the average consumer is not very well aware that acid does all kinds of damage, too."
How do energy drinks harm your body?
It's not only the health of your teeth that you are risking while drinking energy drinks. A separate recent study devoted strictly to the effects of energy drinks found that regular consumption of them could lead to:
risk-seeking behavior (aggression, substance abuse, etc.)
anxiety and stress;
increased blood pressure;
obesity;
kidney damage; and
fatigue.
Are sports drinks better for your teeth than energy drinks?
Not really. Both contain many of the chemical-based acids that eat away at your tooth enamel, but energy drinks have been shown to strip away a lot more enamel than sports drinks or sodas.
What are healthy alternatives to energy drinks?
There are a host of natural ways for you and your child to boost your energy level. Healthy alternatives to energy drinks include:
green juices and smoothies (for B vitamins that will benefit your metabolism);
green tea (good for mental clarity);
water (a fantastic resource for hydrating yourself, and keep in mind that San Diego water contains fluoride); and
magnesium vitamins (good for providing energy).
For compassionate and fun pediatric dental care in San Diego, call ABC Children's Dentistry.
We're all about making sure your child's teeth are healthy and strong. Since each child is different, our approach is customized to fit the unique individual dental needs of your child.
Our number is 858-780-9794. Also, you can reach us online an