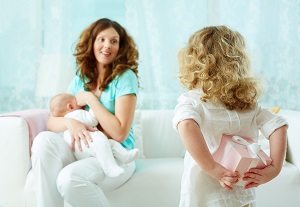 Can Breastfeeding My Child Cause Cavities? It Depends
August 25, 2017 ABC Children's Dentistry
Could breastfeeding your child lead to more dental cavities? It's possible if you continue breastfeeding past the age of 2.
That's the conclusion of a recent study by researchers in Australia. We'll talk about it in this issue.
How was the study carried out?
Researchers focused on data collected from 1,129 children born in 2004 in Pelotas, Brazil, a community with a fluorinated water supply.
Information about their breastfeeding was collected at birth, and again at ages 3 months, 1 year and 2 years. Data about their sugar consumption was collected at ages 2,4 and 5.
At age 5, almost 24% of the children had early childhood cavities that were severe. Nearly half of the child had at least one tooth surface that had been negatively affected.
The children who had been breastfed for at least 2 years experienced a higher number of teeth that were decaying, missing or required a filling. Breastfeeding for 13-23 months had no effect on the risk of cavities.
What does this mean?
Without question, breastfeeding is the best source of nutrition for your baby. The true connection between breastfeeding and cavities appears to be the amount of exposures to food the child has throughout the day and night.
When a baby eats or drinks, there is about a 20-minute window of a rise in bacteria, which also leads to the potential for decay. 
How long should I breastfeed my child?
The American Academy of Pediatrics encourages mothers to breastfeed their child for the first 6 months of the child's life before gradually adding solid foods while breastfeeding. It (breastfeeding) is something mothers should begin as soon as possible, even within the first hour of the child's life.
For Compassionate and Fun Pediatric Dental Care, Call ABC Children's Dentistry in San Diego
We love babies and want to be your child's dental health provider. We pride ourselves on eliminating any anxiety that children may carry from past experience by introducing, creating, and delivering dental care in a gentle, non-threatening, child-friendly and fun environment.
To schedule your child's appointment, call us here at ABC Children's Dentistry in San Diego.
Our number is 858-780-9794. Also, you can reach us online and via email.