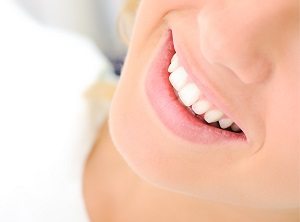 Why Your Child's Enamel Is So Important
November 03, 2017 ABC Children's Dentistry
Even though tooth enamel is incredibly thin (2.5 mm at it's thickest), it's the hardest substance in our bodies. In this issue, we'll talk in-depth about enamel; what it is, what it does and how you can encourage your child to take better care of it.
What is tooth enamel?
It's the white, visible part of your teeth and is found in the shell that covers each tooth. While it's very thin, it's considered to be the hardest and toughest part of your body – even harder than bones.
What does enamel do?
The essential job of enamel is to protect your teeth from being damaged. It insulates your teeth as you chew food and drink. While it is indeed tough, it takes a beating from lots of sugar, bacteria and other factors that erode your teeth.
How can I protect my enamel?
There are a number of proactive steps you can take that will have a positive affect on your enamel, including:
Limiting sugary foods and drinks
Eating foods that will protect your enamel (think calcium-rich foods, like cheese or yogurt)
Rinsing after every meal so that any leftover food particles are removed
Using a soft toothbrush (hard bristles can cause damage to your gums and wear down enamel)
Flossing every day
For Compassionate and Fun Pediatric Dental Care, Call ABC Children's Dentistry in San Diego
To make sure your child's oral health is on the right track, make an appointment here at ABC Children's Dentistry in San Diego.
We pride ourselves on eliminating any anxiety that children may carry from past experience by introducing, creating, and delivering dental care in a gentle, non-threatening, child-friendly and fun environment.
Our number is 858-780-9794. Also, you can reach us online and via email.