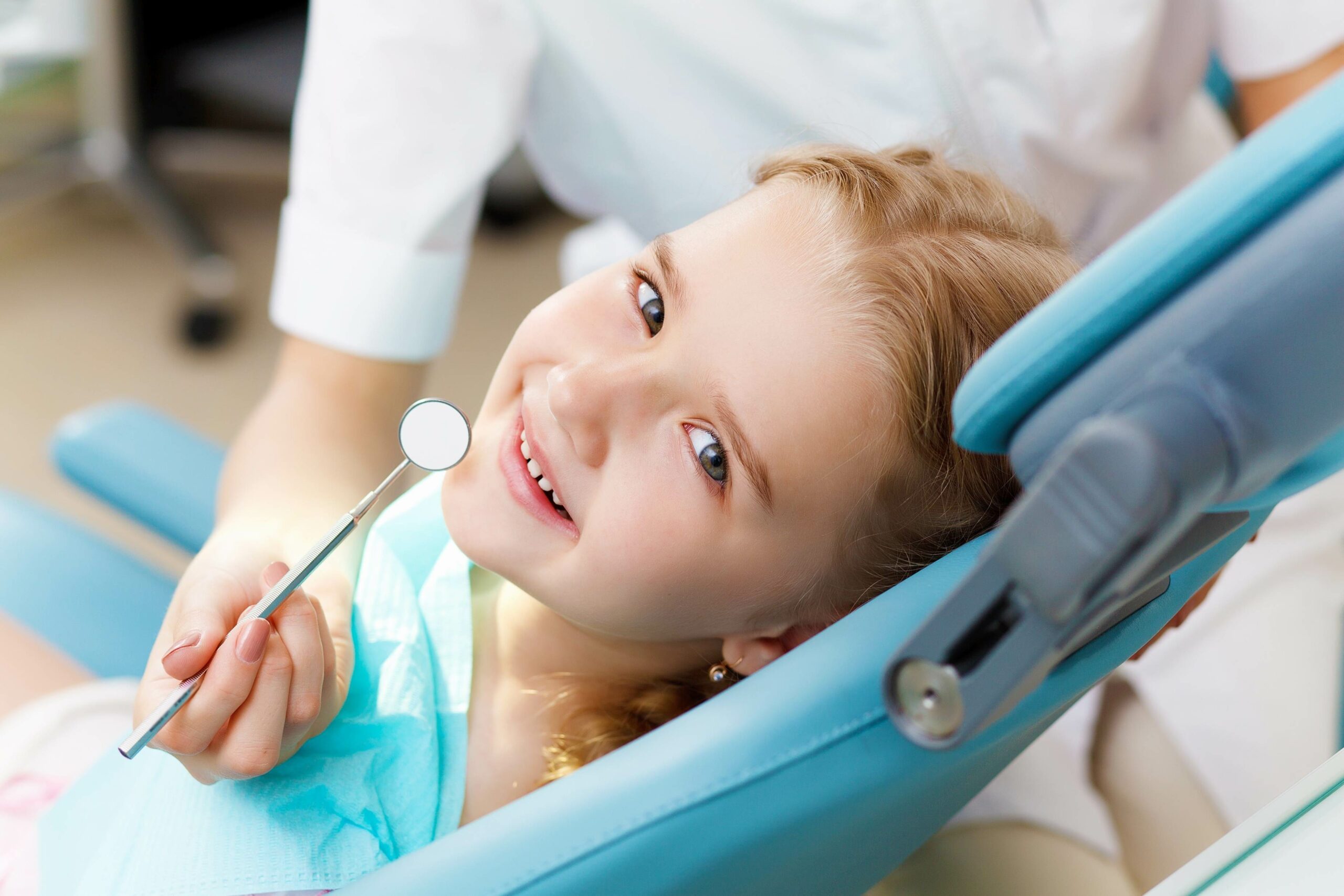 Do I Really Need to Take My Children to a Pediatric Dentist?
July 28, 2021 ABC Children's Dentistry
Some parents do not believe that a pediatric dentist is necessary for their children.  After all, if you already have a general dentist with whom you are very comfortable and who is providing great service to you and your family, it may seem unnecessary to take your children to a pediatric dentist.  If your own dentist does such good work and provides professional care, why should you trust your children to someone else?  Many parents misunderstand the reasons for using a pediatric dentist, or are unaware of the benefits of having a pediatric dentist care for their children's dental health.  There are many great advantages to having a pediatric dentist take care of your children's teeth, including:
Pediatric dentists are specialists. Pediatric dentists actually study longer than general dentists, adding two years to their total education and training.  This time is used to study the particular challenges posed by working with children's teeth as opposed to adults.  In addition, pediatric dentists spend a great deal of time working exclusively with children, and often extend their training through continuing education focused on pediatric dental needs. Because of this extra training, pediatric dentists are uniquely qualified specialists who know how to handle children's dental issues properly.
Pediatric dental staff work exclusively with children. Your child's dental experience is not only about the dentist but also how the staff interacts with him or her.  From the moment you and your child arrive at the dental office, the stage is being set for a pleasant experience or for a bad one.  Because the staff at a pediatric dental office has such frequent contact with children, they know how to relate to younger people.  In addition, the entire office is decorated and stocked to make it bright, interactive and attractive to children.
Pediatric dentists understand children's unique dental needs. Children do not have the same dental needs as adults.  Children lose their baby teeth and transition to adult teeth anywhere from a few months through the age of 18 years, when the wisdom teeth finally come in.  During this time, a child's mouth is constantly changing and it is very important to take that into consideration in planning dental care.  A pediatric dentist works with parents to find the best care plan based on the child's ever-changing needs and manages those needs with the right solutions based on age, temperament and overall dental goals.
If you are looking for a professional, caring pediatric dental group for your child, ABC Children's Dentistry is here for you.  Our dentists and staff work with your child to ensure that he or she receives not only the best care but also has the most enjoyable experience possible.  Give us a call today to learn more about how we can help you meet your child's dental needs in a comfortable, safe environment.  We want to work with you and your family to ensure your child has the best possible dental care for life!