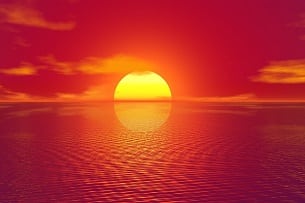 Find Out How Vitamin D Prevents Tooth Decay
July 20, 2018 ABC Children's Dentistry
We've shared tips recently about foods and drinks that can be harmful to your child's teeth. In this issue, however, the San Diego pediatric dentists at ABC Children's Dentistry will offer exciting news about the powerful role vitamin D can play in preventing tooth decay.
Is there any proof that vitamin D helps to prevent tooth decay?
While recent research spells out how vitamin D helps one's health overall, it impacts on preventing tooth decay has been known for some time. A study published in 2012 did a pretty good job of illustrating the correlation between vitamin D and fewer cavities.
Carried out by a University of Washington professor, the study focused on clinical trials involving about 3,000 children between 2-12 from a host of countries, including the U.S., Canada, the United Kingdom, Austria, Sweden and New Zealand. Participants were provided with cod-liver oil or other products rich inn vitamin D or spent time in sunlight.
Results of the study indicated that vitamin D led directly to a 50 percent decrease in the occurrence of tooth decay in the children.
How does vitamin D help teeth?
It all comes down to the fact that vitamin D helps in the formation of our teeth and bones, and assists in maintaining good levels of calcium and phosphorous in our blood, which in turn strengthens bones and teeth.
What are the best sources of vitamin D?
While safe exposure to the sun transforms a skin chemical into a form of vitamin D, other sources include fatty fish, like salmon, sardines and mackerel; fortified foods, including cereal, orange juice, milk and yoga; and vitamin D supplement.
For fun and effective pediatric dental care in San Diego, call ABC Children's Dentistry.

We're all about introducing, creating and delivering dental care to your child in a gentle, non-threatening and fun environment. Our customized approach will fit the unique individual dental needs of your child.
Call us at 858-780-9794, send us an email or reach us online.