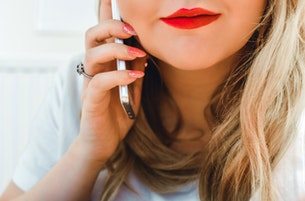 Here's What To Know If Your Child Wants An Oral Piercing
December 29, 2017 ABC Children's Dentistry
Each generation seems to adopt new ways of expressing themselves, and oral piercings appear to be the latest rage among today's teenagers to announce their individuality.  When it comes to piercing parts of the mouth (tongue, cheek, and lip), parents need to be concerned about the potential physical damage that it can cause.
In this issue, we'll talk more about the safety – or lack thereof – of oral piercings.
What does the law say about teens having an oral piercing?
Each state has established their own rules for body piercing (which would include oral piercings) and tattoos. Here in California, a minor (anyone under the age of 18) cannot have a body piercing unless they're accompanied by a parent or guardian or have a notarized letter of consent from them.
What's the worst that can happen if my teen has an oral piercing?
There's actually plenty that can make you and your child regret making the decision to have a piercing.
For starters, our mouths are absolutely filled to the brim with bacteria that can easily lead to infection and swelling, which in turn can lead to difficulty with breathing and damaged heart valves.
A tendency of fidgeting with an oral piercing can actually do major harm to your gums, and crack or damage already sensitive teeth.
Further, oral piercings can make you drool more because of increases in the production of saliva, and lead to the development of an allergic reaction to metal contained in the piercing.
How can I make my child's oral piercing experience safer?
For starters, make sure your child is current on vaccines for Hepatitis B and tetanus.
Other steps include:
Only hiring a piercer who will answer all of your questions and is also current with Hepatitis B;
Making sure the needle is new and hasn't been used;
Ensuring your child rinses their tongue and the piercing after each meal – including snacks – and before bedtime; and
Encouraging your child not to share forks, spoons, knives or plates.
For expert, quality pediatric dental care in San Diego, call ABC Children's Dentistry.
If your child is determined to have an oral piercing, make sure they know about the risks and that the American Academy of Pediatric Dentistry strongly advises against it.
If you're looking for a dental care provider for your child, you should know that here at ABC Children's Dentistry, we're committed to providing customized, caring and fun dental care for your child.
To schedule an appointment, call us 858-780-9794 or get in touch with us via email or online.