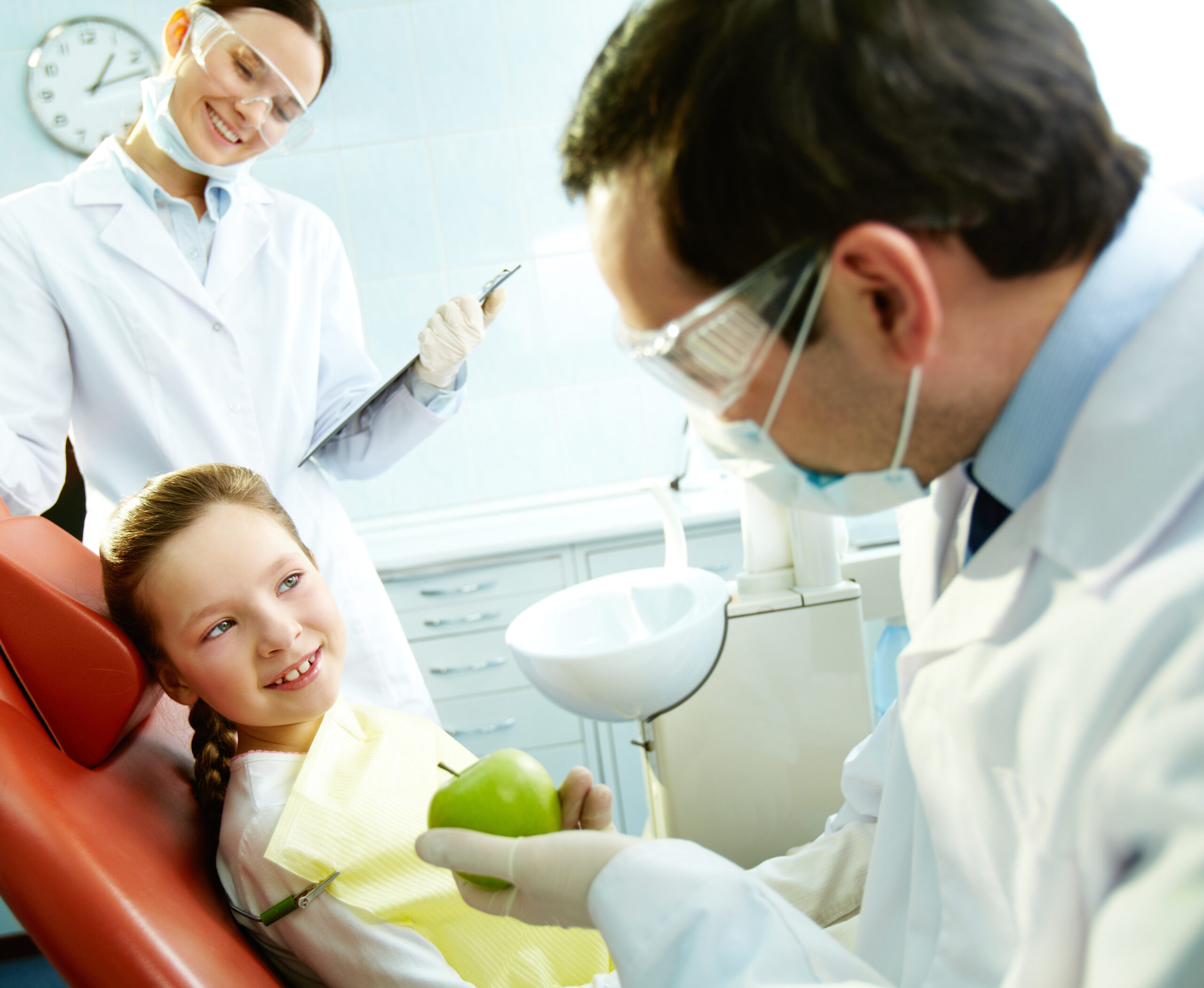 How To Handle Children's Anxiety At the Dentist's Office
June 30, 2023 ABC Children's Dentistry
We all want our children to have positive life experiences, but sadly, many children become traumatized and afraid to go to the dentist after a bad experience at a young age.  Often, these early experiences carry over into adulthood, making dentist visits a nightmare for many people.  Fortunately, there are some simple ways to prevent this problem and give your child a pleasant, painless and stress-free dental experience!
Start early. The younger your child becomes acquainted with the dentist's office, the better.  You can begin as soon as your child shows his or her first teeth by bringing the child in for routine checkups.  This allows the child to form a good relationship with the dentist and dental staff and to learn about and become comfortable with the office setting.  Early visits can be very short and simple with fun rewards at the end so that your child looks forward to the dentist!
Talk to your kids about the dentist and about their oral health. Talking with and explaining to children what is going to happen and why it is so important to practice good dental health goes a long way toward helping children take ownership in their own oral hygiene.  They are more likely to develop lifelong good habits when you make them an early priority.
Model good behavior. Your own dental behavior should reflect what you want your children to practice.  Let them see you brush and floss on a regular basis, visit the dentist, and avoid sugary snacks.  Make good dental health a family affair!
Read a book and play. There are plenty of good books available about a child's first dental visits or going to the dentist; many of these can be borrowed free from your public library.  You can also set up and "play" dentist with your child, showing him or her how to lean back in the chair, open his or her mouth, and rinse.  These types of fun activities will allow children to approach the dentist with far less fear and much more fun!
Schedule at optimal times. You know your child's routines and habits better than anyone, so try to schedule dental visits for times when you are less busy and your child is most likely to be refreshed and in a good mood.  Sleepy, cranky or sick kids are not the best candidates for dental visits and put unnecessary stress on parents.
Positively reinforce. Reward your child with a special treat for a good dental visit.  This will encourage them not only to take pleasure in the visits but to take ownership of their behavior and feel a sense of accomplishment.
Choose a pediatric dentist. A pediatric dentist is the best choice for children.  These dentists have the most experience and training to deal with the problems unique to young patients.  Try, whenever possible, to choose an age-appropriate dental professional for your child.
At ABC Children's Dentistry, we work with parents to provide painless and pleasant dental experiences for all our clients!  Our job is to help you give your child a great dental visit, and we take that job seriously.  From sedation dentistry to comfort routines to a friendly and caring staff, our entire office is geared to helping your child relax and enjoy their dental visits.  Give us a call today to schedule your child's dental appointment and relax in the knowledge that we will ensure he or she has a great dental experience!