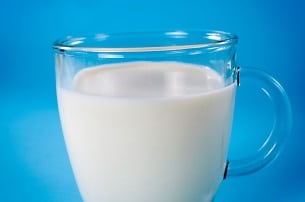 Is Milk Really Good for Bones and Teeth?
October 06, 2018 ABC Children's Dentistry
Milk is seemingly synonymous with building strong and healthy bones and teeth. But is there any truth to the claim? In this issue, the San Diego child dentistry experts with ABC Children's Dentistry will share insightful information about how and why the claimed benefits of drinking milk are true.
How is milk good teeth and bones?
For starters, dairy milk is chockfull of nutrients. In a simple glass of dairy milk, you'll find 18 of the 22 nutrients that are essential for healthy living. With more calcium, phosphorus, zinc, and potassium than just about any other food, milk provides you with what your body craves.
As for dental and bone health, the key ingredient is calcium; and a glass of milk contains nearly 30 percent of the daily requirement for adults and children.
In addition to providing the necessary calcium, milk and dairy products also contain proteins called caseins. The combination of casein with phosphorous and calcium results in a protective film over the tooth's enamel surface, which reduces the risk of tooth decay.
How long should we drink milk?
Milk and dairy product consumption is recommended from infancy through the teen years for the continued growth and development of health teeth and bones. As we age, the calcium will play a vital role in the prevention of osteoporosis and tooth decay.
What are other good sources of calcium?
You don't have to limit yourself or your child to just milk in order to gain the positive effects of calcium. Other dairy foods equally beneficial to the development of healthy ones and teeth include yogurt and cheeses, particularly mozzarella and cheddar.
For fun and effective pediatric dental care in San Diego, call ABC Children's Dentistry.

We're all about introducing, creating and delivering dental care to your child in a gentle, non-threatening and fun environment. Our customized approach will fit the unique individual dental needs of your child.
Call us at 858-780-9794, send us an email or reach us online.