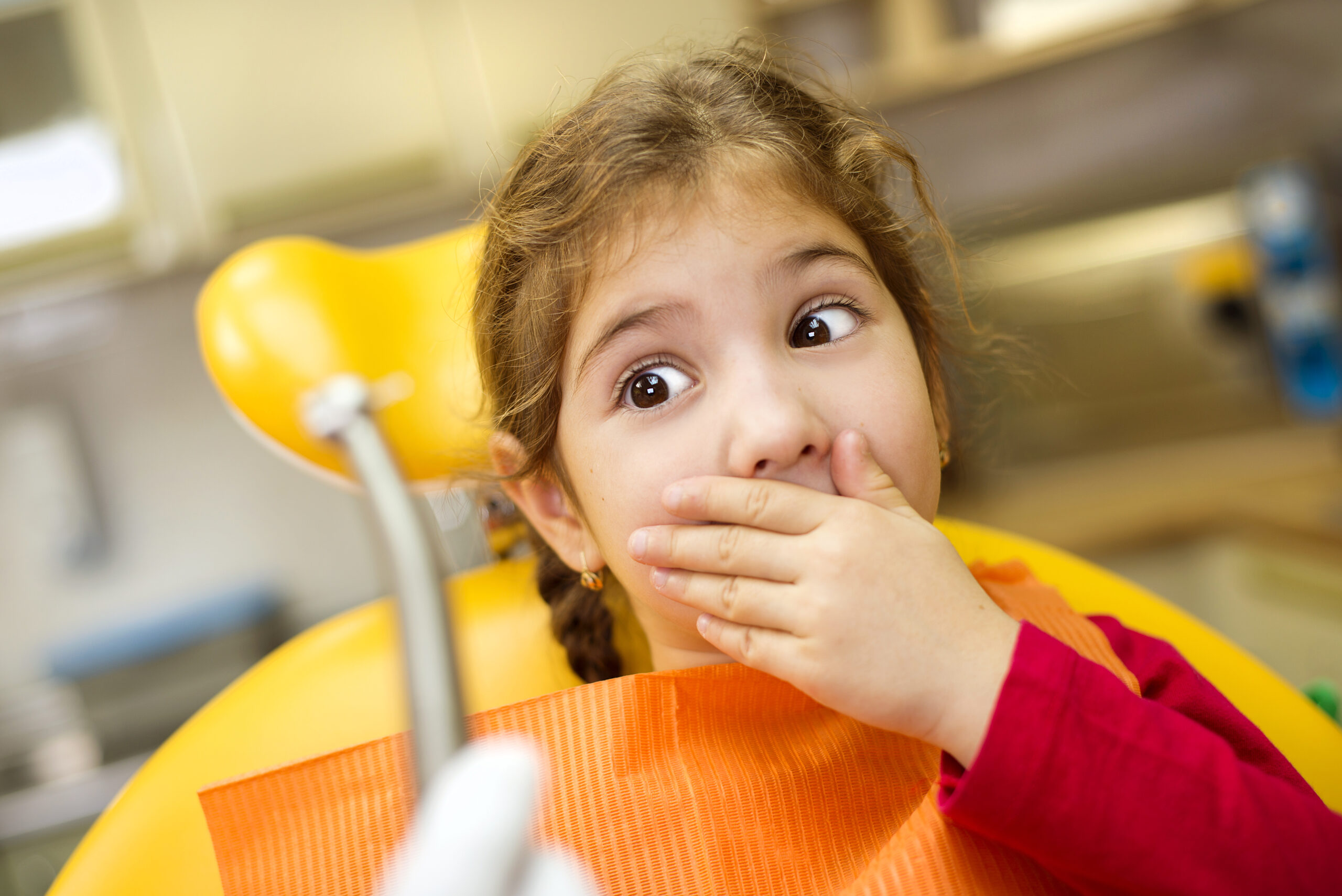 The ABCs of Children's Dental Care
March 07, 2022 ABC Children's Dentistry
Children need good dental care starting from the moment their first teeth arrive.  However, parents are often confused about how they can support the development of good dental habits while, at the same time, making dental care fun for children so they will want to continue.  Here are a few easy-to-remember tips we call the "ABCs of Children's Dental Care" to help you make dental health a priority for the whole family!
"A" is for "apple." Good food is the foundation of healthy teeth and gums.  While there is nothing wrong with occasional treats, most of your child's snacks should be whole foods that are low in added sugar.  Fruits are a great choice, but they are not the only foods that your child can safely eat; try hummus and vegetables, cheese, and yogurt.  Dairy foods, in particular, can give your child's dental health a big boost, as they contain calcium, which is crucial for strong teeth.
"B" is for "brushing." It is important for your children to develop the habit of brushing their teeth as soon as they are able.  Brushing does not mean harsh scrubbing; a soft-bristle brush, used gently, is perfectly adequate for young teeth.  Be sure to pick up a kids toothpaste as well; adult toothpaste is often too harsh for children.  Brushing after every meal, or at least twice a day, can become a natural habit for kids with a bit of practice.  If your child is resistant, try making brushing fun:  buy a play toothbrush for dolls or stuffed animals, let children brush their teeth along with you, and sing songs while you brush.  If your child sees you enjoying brushing, he or she is much more likely to enjoy it.
"C" is for "cleaning." Along with healthy eating and brushing, it is very important for you to get your child's teeth cleaned and examined on a regular basis.  Many difficult dental issues start in childhood and, if addressed early, are much more easily treated.  Your child's dentist should be one who enjoys children and provides a safe, inviting atmosphere so that children do not learn to fear the dentist.  If your child looks forward to the dentist visit, he or she is much more likely to continue the good habit of taking care of teeth into adulthood.  Additionally, you want to find a dentist who has a strong connection to a network of specialists who can help with any serious dental problems, as well.
At ABC Children's Dentistry, we want to help you with the ABCs of good children's dental health!  Our office staff loves working with children, and we work hard to create an environment that encourages them to enjoy their visits and to leave with the skills to maintain good dental health.  We are happy to welcome families and work with parents to build a strong foundation of good habits that will last a lifetime.  Give us a call today at 858-780-9794 to schedule your child's next appointment!