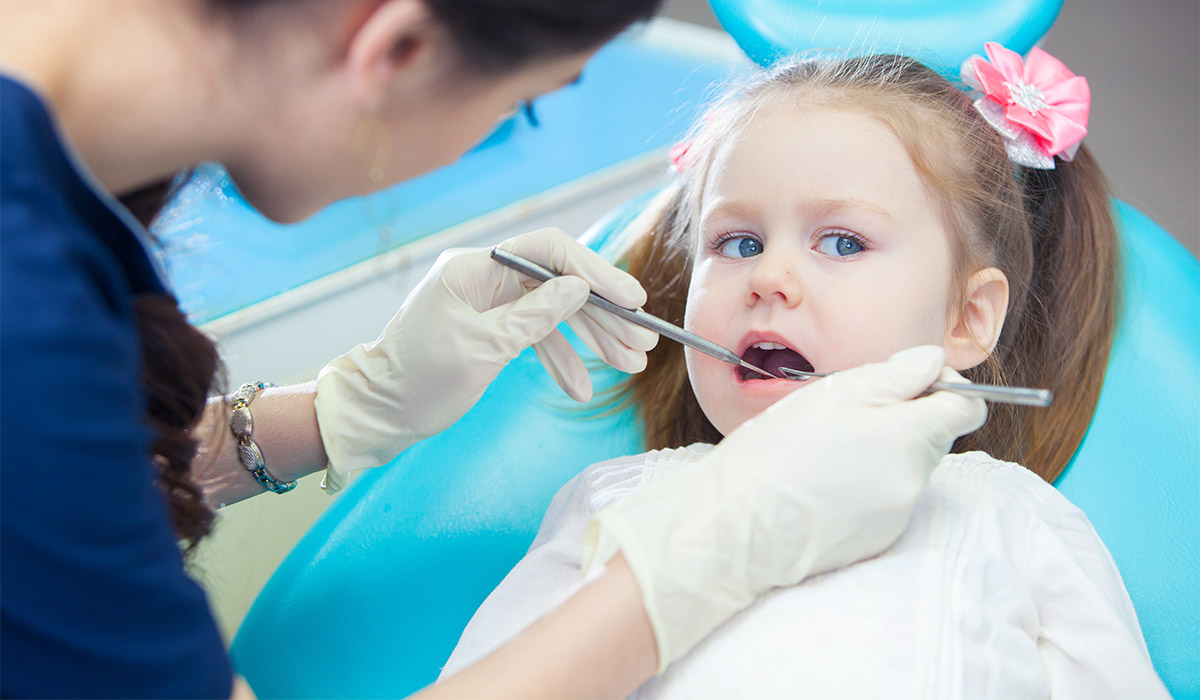 What Is the Best Dental Routine for My Child?
September 09, 2021 ABC Children's Dentistry
If you have small children, you may be wondering about their dental routine.  How soon should they start brushing, and how often should they brush?  What about regular checkups?  At ABC Dental, we want to work with you to establish the right routine for your children to protect their oral health and give them beautiful smiles throughout their lives!
Here are the answers to some common questions about your children's dental routine:
For newborns, use a damp washcloth to gently wipe the gums after each meal. Avoid sugary drinks such as juice, especially at bedtime.
Teeth usually begin to appear by 8 months of age, although some children take longer. If your child has not teethed by 18 months, ask your doctor about seeing a specialist.
You can begin using a soft toothbrush to gently clean an infant's teeth as soon as they begin to show. Brush softly and use gentle motions so that the baby will enjoy the experience.
Your child should make his or her first dental visit after teething begins but before 2.5 years of age. You may want to make your first visit a fun event in which no real cleaning takes place so that your child can get used to the office and the people prior to an actual exam.
Once your child has seen the dentist, set up a good oral care routine by brushing at least twice a day. Before bedtime is one of the most important times to brush; morning brushing is also helpful.
While you should handle the true cleaning of your small child's teeth, letting him or her operate the toothbrush as well encourages good habits and makes brushing second nature.
Be sure to let your dentist know if your child mouth-breathes or sucks his or her thumb.
If your child has a tooth accidentally knocked out, go immediately to the dentist with the tooth if possible. Some teeth can be re-established in young children if quick action is taken.
Be sure to talk to your dentist about fluoride treatments to strengthen young teeth. You may also wish to discuss possible orthodontic care for children whose teeth are positioned incorrectly.
Make it a habit of visiting the dentist every 6 months. It may help to schedule all of your children's visits simultaneously, making it a family affair!  By scheduling all visits at the same time, you save trips to the dentist and offer your children support by their siblings for possible fear of going to the office.
At ABC Dental, we want to work with you to establish the right oral health routines for your children.  We offer a friendly, fun atmosphere with highly-trained professionals to ensure your children's dental experience is always fun and enjoyable.  Our goal is to ensure that your children have a positive dental visit so that they are eager to return to the dentist and never afraid of oral care.  Our staff works hard to develop a positive relationship with you and your family.   Give us a call today to start your children on the road to lifelong dental health!