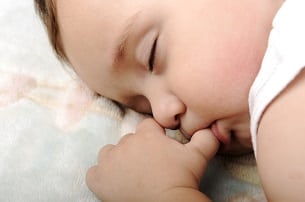 What Emma Stone Says About Continued Thumbsucking Did To Her Teeth
September 07, 2018 ABC Children's Dentistry
In a recent entry, we spoke of the good and bad of thumbsucking. Speaking with W magazine, Hollywood megastar Emma Stone revealed much of the bad part of thumb sucking.
In this issue, the San Diego child dentist experts with ABC Children's Dentistry will share details from Stone's interview about how prolonged thumbsucking affected her and provide tips to help your child stop the habit.
How did thumbsucking affect Emma Stone?
Stone, who appeared in "La La Land," "Birdman" and other hits, revealed that she sucked her thumb until she turned 11. The habit played a major role in her having to wear braces for seven years.
"The roof of my mouth is so high pitched that I had this huge overbite," she recalled. Her condition was so severe that an appliance known as a "tongue crib" had to be installed to prevent her from continuing to suck her thumb.
How can thumbsucking harm my child's teeth?
There are several ways your child's oral health can be negatively impacted by continued thumbsucking.
Examples include the front teeth being pushed from alignment, the upper jaw's growth pattern being hindered, and the development of speech problems.
When should I be concerned about my child's thumbsucking?
The American Dental Association recommends that children should stop sucking their thumbs by the age of 4.
To encourage your child to stop the thumbsucking habit:
Gradually withhold the pacifier for extended periods of time
Comfort your child during anxious times
Rather than scold your child for thumbsucking, praise your child when she or he doesn't do it
Have an honest discussion with your child's dentist about the potential damage from continued thumbsucking
For Compassionate and Fun Pediatric Dental Care, Call ABC Children's Dentistry in San Diego

To make sure your child stays on track with good oral health habits, make an appointment here at ABC Children's Dentistry in San Diego. Our number is 858-780-9794. Also, you can reach us online and via email.