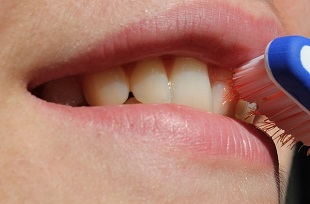 4 Reasons Why Professional Topical Fluoride Treatments Make Good Sense
March 29, 2019 ABC Children's Dentistry
We've written previously about why fluoride – a completely natural mineral – is so important for the healthy teeth in children and adults.
In addition to fluoride being found in most kinds of toothpaste and in the California water supply, another method for making sure you and your child have a healthy dose of fluoride is to have it applied directly to your teeth.
In this issue, the San Diego child dentist experts at ABC Children's Dentistry will talk more about the importance of fluoride and how advantages of professional topical fluoride.
If you haven't found a dental home for your child, we invite you to get in touch with the San Diego pediatric dentists at ABC Children's Dentistry by calling 858-780-9794. You can also reach us via email and online.
How does fluoride protect my teeth?
As it coats your teeth, fluoride forms a protective shield against attacks from acids, which are common in carbohydrates, sweets, pastas, and other foods. Without the fluoride, the acid would gradually strip away your tooth's enamel.
What are the benefits of professional fluoride treatments?
There are many reasons why professional topical fluoride treatments are worth the investment.
This is preventative therapy designed to help your body fight tooth decay naturally.
The enamel of your teeth is strengthened significantly by topical fluoride treatments.
The development of small cavities is reversible through professional topical fluoride treatments.
Professional topical fluoride treatments are painless and do not stain your teeth.
To schedule a San Diego professional fluoride treatment for your child, call ABC Children's Dentistry in San Diego
While it's on your mind, get in touch with us now to schedule your child's appointment. We provide customized care that is skilled and fun!
Our number is 858-780-9794 or you can reach us via email. Also, you can reach us online.