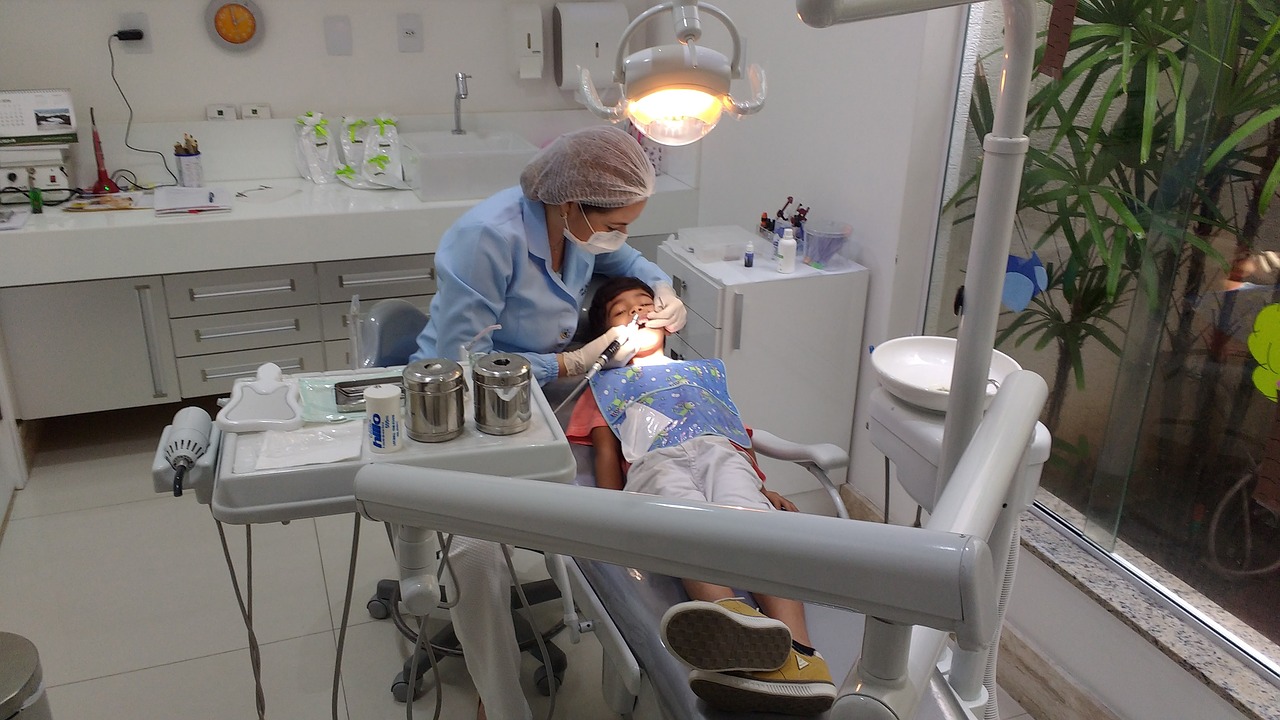 What to Expect at Your Toddler's First Dental Visit
January 14, 2020 ABC Children's Dentistry
Do you know when you should take your child to visit the pediatric dentist for the first time? It's earlier than you think! The first visit to the pediatric dentist can be exciting, but it can make some children nervous. They just aren't sure what to expect. Knowing what to expect can help you prepare your child for their first visit. In this article, you can learn what to expect starting with how to prepare for your appointment, topics your pediatric dentist might bring up, and how to protect your children's teeth from cavities. Keep reading to learn more about making your first dental visit with your child the best it can be.
How to Prepare for the First Visit
Before the first dental visit, you will need to spend some time preparing. You will need to prepare your child, building understanding and expectations. You may also find it helpful to prepare yourself and, to some extent, your dentist too. Here's how:
Prepare Yourself
Be honest about how you view the dentist. Don't let your own feelings about the dentist color your child's perception of his or her first visit to the dentist. Do not project your own fears or anxieties about the dentist.

Talk about any questions or concerns you have about your child's teeth with the pediatric dentist.

Remain calm in the exam room, so that you will be able to provide support for your child.
Prepare Your Child
Schedule the appointment for a time of day when your child is at his or her best. Avoid meal times and nap times or afternoons when your child might be tired or cranky and less alert.

Let your child know what to expect from his or her first visit to the pediatric dentist. Help them to get excited about the visit.

Explain why it is important to go to the dentist.
Prepare the Pediatric Dentist.
Make sure the pediatric dentist has a copy of your child's complete medical history.

Tell the dentist if your child tends to have a defiant or fearful personality.

Watch your child's reactions, because you will be the first to recognize how your child will respond to certain things.
Check out our blog for tips on how to find a pediatric dentist.
What Happens at the First Dental Visit?
On the first visit, the most important thing is to help your child feel comfortable with the pediatric dentist. You want to establish a rapport that will ease any fears they may have. It is recommended that children see a pediatric dentist around the time they are one year old if not before. 
Typically, the first visit lasts 30 to 40 minutes and may include a full exam to check the growth and development of the teeth, jaws, and gums. This is also when the pediatric dentist or the staff will give your child a gentle cleaning which includes removing plaque and tartar from teeth as well as polishing. 
Often the pediatric dentist or the staff will use this time to show you and the child how to properly clean and floss teeth. The dentist will also advise you on when to begin using fluoride. 
The pediatric dentist may also recommend X-rays depending on your child's age at the time of the visit. It is usually not recommended that children younger than age 3 have X-rays unless absolutely needed. However, your dentist may recommend X-rays if he/she suspects decay. 
Tips for a Positive Dental Visit
Don't assume that your child will hate the dentist before you even arrive. 

Focus on fun aspects of your first visit to the dentist like the moving chairs, a new toothbrush reward, and anything else your child might get excited about.

If going to the dentist tends to make you anxious, don't share your own negative feelings with your child.
Topics Your Pediatric Dentist May Discuss With You
There are some things your child's dentist may want to speak with you about during or after the visit. He or she might want to be sure you know about:
How to take care of your child's teeth and gums

How to prevent cavities

When to use fluoride

Oral habits to avoid (like thumb sucking)

Upcoming developmental milestones

What to expect when your child is teething

Proper nutrition for dental health

The dental check-up schedule you should follow
What's the Difference Between a Pediatric Dentist and a General Dentist?
A pediatric dentist is different than a general dentist in that he/she receives additional education and training designed to help provide the best care for pediatric patients. Pediatric dentists are trained to diagnose and treat conditions that are specific to children.
While all dentists earn an undergraduate degree and a Doctor of Dental Surgery (DDS) or a Doctor of Medicine in Dentistry (DMD), pediatric dentists also complete an additional two to three years of training in pediatric dental issues. They also study issues related to patients who are disabled or have special needs.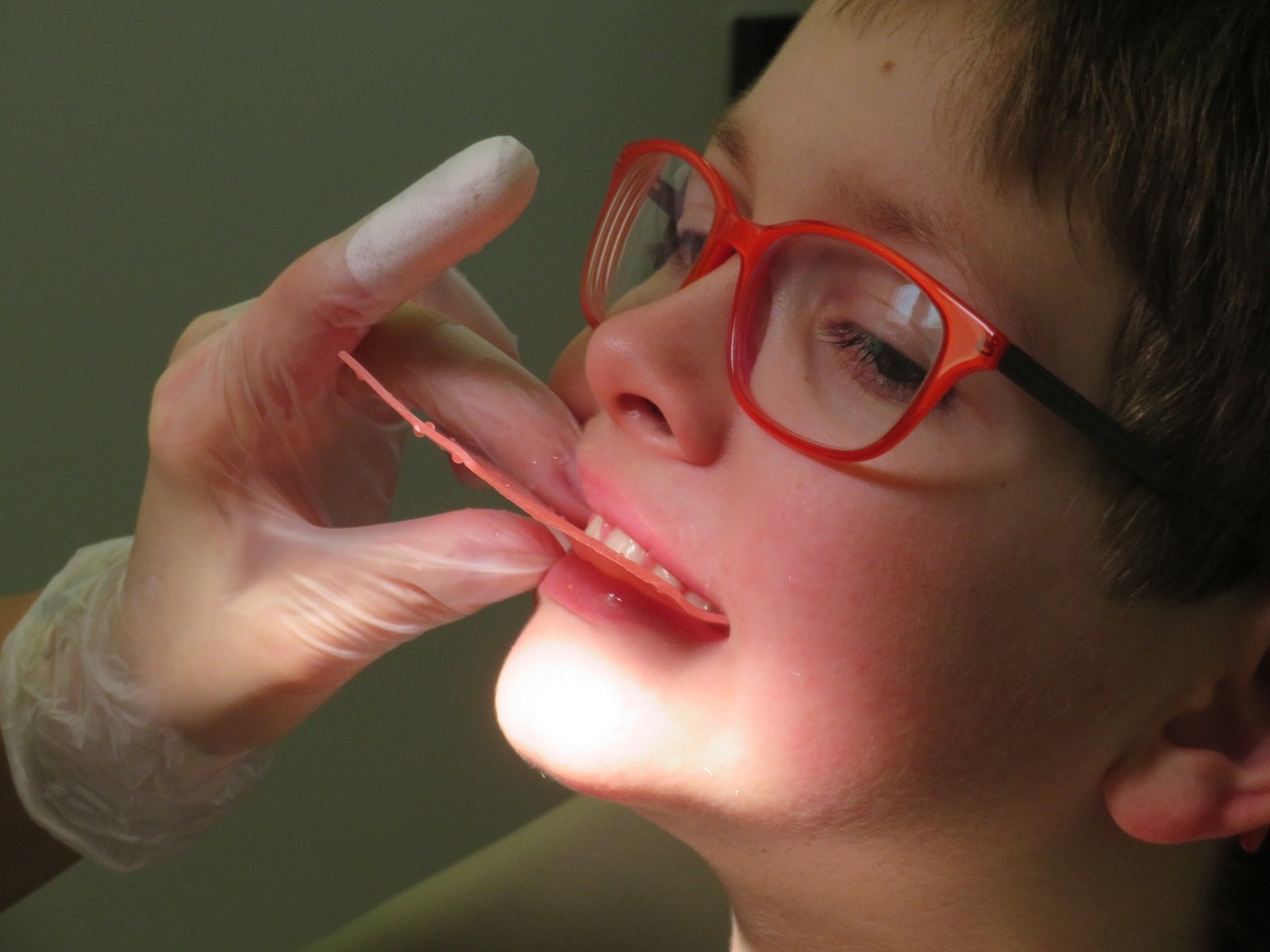 When Should Children Get Their First Dental X-Ray?
Most children get their first x-ray after age 3.  At that age, it often becomes difficult for the dentist to see the areas between the back teeth. 
If your child is at high risk for tooth decay or has limited space in his mouth, he may need to have x-rays made at a younger age.
What Causes Tooth Decay?
Sugar and plaque combine to weaken enamel and cause tooth decay. Consuming lots of sugar leads to extra acid production which also leads to decay. Therefore, diet is a large contributing factor to tooth decay.
Teach Your Toddler to Brush
Some toddlers are excited to learn how to brush their own teeth, others aren't quite ready to take over. Either way, here's how to get your toddler started brushing his or her own teeth the right way:
Let him pick his toothbrush. Maybe you don't care if there is a cartoon character on your toothbrush handle, but it makes a world of difference to a small child. It's a great way to get your little one excited about brushing his or her own teeth.

Let him pick the toothpaste too. That way, he's more likely to love the flavor, but be certain he doesn't use too much paste. The American Academy of Pediatric Dentistry warns that too much toothpaste can risk fluorosis (white spots from too much fluoride).

Focus on building the habit. Don't worry too much about achieving the perfect technique with your toddler, just focus on establishing and practicing the habit of brushing.

Go behind your child. You will want to brush again after your child has finished practicing so you can be sure his teeth and every crevice is truly clean.

Consider a spinning brush. Some kids are fascinated by a spin brush. Whatever it takes to get them excited about brushing their teeth is something to consider. Some spin brushes play music or have timers to help children learn how long they should be brushing.  
How to Protect Your Child's Teeth at Home
Establishing healthy habits at home can ensure that your child will have healthy teeth. Here are some habits that will help protect your child's teeth:
Help your children clean their teeth, starting with the very first one.

Teach your child to brush his teeth twice a day.

Protect your child's teeth from decay with fluoride.

Give your child healthy food and drinks and avoid excess sugar and juice.
Taking care of your child's teeth is a big job and it's a job you can't do alone. It is essential to take your child to regular dental checkups starting at age one in order to maintain healthy teeth and care for that adorable smile you've come to love. With careful preparation, education, creativity, and good oral hygiene practices, your child can come to love the pediatric dentist, brushing his teeth, and develop healthy oral habits to last a lifetime.

FAQ
What age should you first see a pediatric dentist?
Children need to see the pediatric dentist within six months of getting their first tooth or by the time they are one year old.
What happens at your first dentist appointment?
The first visit generally includes a complete exam of the teeth, jaws, bite, gums, and oral tissue in order to assess growth and development.
What can I expect at a dental consultation?
The pediatric dentist will complete a full dental exam and may offer suggestions on how to achieve better dental health.
Why are my toddler's teeth yellow?
Yellow stains might be due to plaque build-up on your child's teeth that could be stained with food debris. It can happen when a child's teeth aren't being cleaned well enough.
How do dentists clean toddler teeth?
If the child does not yet have teeth, the dentist will rub the gums with gauze. If the child does have teeth, the pediatric dentist or staff will clean them and apply a fluoride solution for cavity protection. Depending on the age of the child, you may be asked to hold the child on your lap during this process.
How often should a toddler go to the dentist?
A trip to the dentist every six months helps prevent cavities and other dental problems.
What does the dentist do to take care of your teeth?
A dentist removes plaque and calculus build up on your teeth, applies fluoride for protection, and treats any gum disease that may appear.
Does breast milk cause tooth decay?
Breastfed children can get cavities just as easily as formula-fed children if the child falls asleep with milk in the mouth.
Why do kids need root canals?
A root canal can help save a tooth until it is ready to come out on its own. In this way, root canals may prevent the development of bite problems and speech problems caused by losing a tooth too soon.
At what age can you get a root canal?
Children and adults can get root canals. They can be done on baby teeth or adult teeth.
Should I use baby teeth wipes?
Baby teeth wipes are small pads of gauze-like material saturated in a formula designed to prevent tooth decay. Since young children are vulnerable to cavities, these baby teeth wipes might be a way to prevent tooth decay. However, you should discuss using them with your child's pediatric dentist first to decide if they are a good fit for your child.