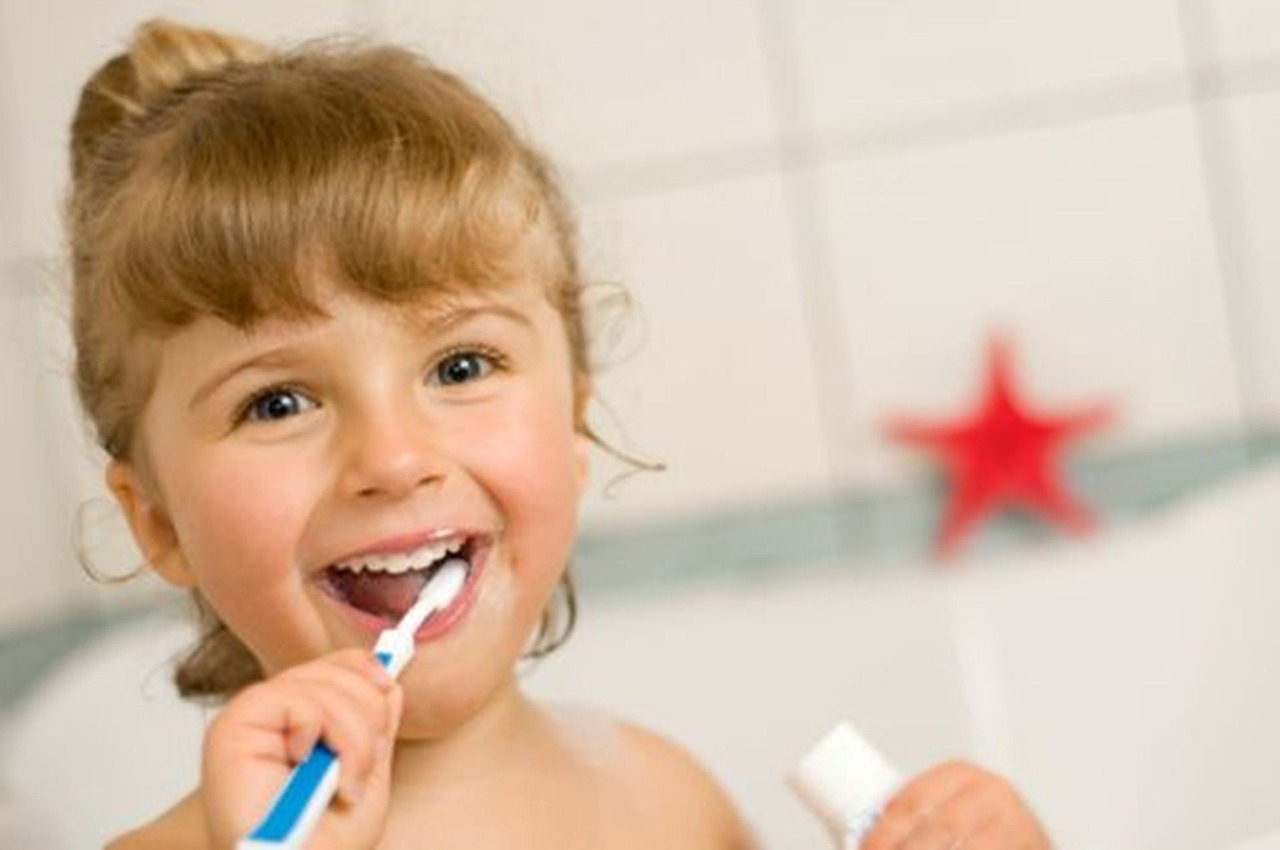 What Age Should A Child Go To The Dentist?
March 19, 2019 ABC Children's Dentistry
Your baby is starting to cut teeth. Now you are probably wondering at what age should a child go to the dentist.
Many parents wonder if they should take children when their first tooth appears or wait till they are 3 or 4 years old. They also question whether they should take them to a regular dentist or a pediatric dentist.
Tooth decay is the most common chronic disease of early childhood. According to Children's Health Dental Project, It is a condition that is 2-3 times more common than asthma or obesity. Let's talk about how to make sure your child is not one of the statistics.
What Age Should a Child go to the Dentist?
It is good to take your child with you to a dental appointment when they are still an infant. This allows them to become accustomed to the way the office looks and feels to help decrease their anxiety when it is their turn to visit the dentist. As a pediatric dentist in San Diego, ABC Children's Dentistry offers "Baby & Me" check-ups and education for parents before the child's first tooth erupts.
This visit is usually short and involves no treatment. It allows your child to meet the dentist in a non-threatening and friendly way. We want your child to look forward to coming to the dentist and not be afraid.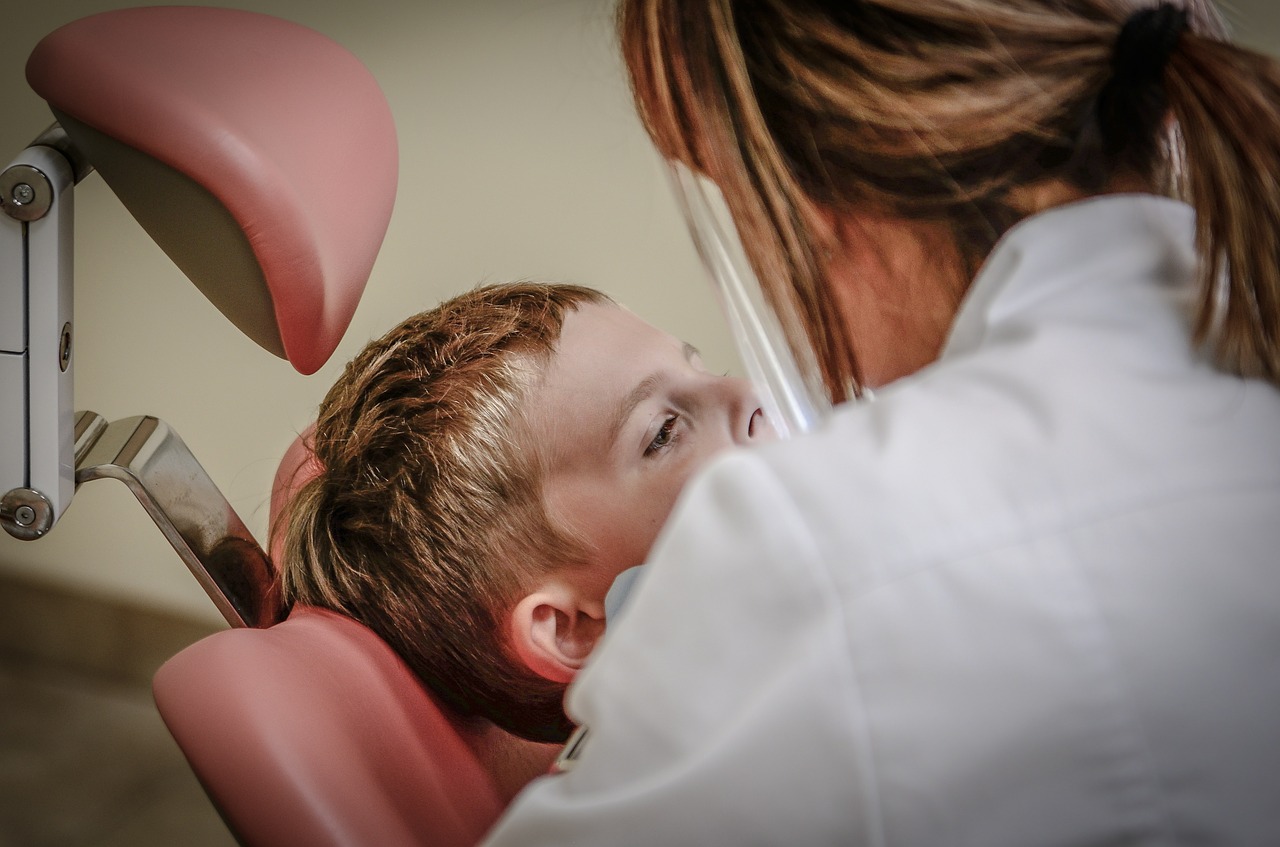 First Dentist Visit for Toddler
After the initial "Baby and Me" visit we recommend that a child be seen by the age of 1 or within 6 months after his or her first tooth comes in. Again, this visit is mostly about allowing children to meet the dentist, as well as provide instructions to parents or guardians about oral health care for children.
Early dental visits and prevention help make dental care safer, more comfortable, and more affordable, according to the Center for Disease Control and Prevention, 
Children's dentistry is a challenge at times. We want to introduce and deliver dental care in a gentle, non-threatening, child-friendly and fun environment.
During the First Dentist Visit
You will be asked to complete medical and health information concerning the child during the first visit. Please come prepared with the necessary information.
During the exam, the dentist will check all of the child's existing teeth for decay or abnormalities. He will also check the child's bite, gums, and jaw.  
If needed, the dentist will clean the child's teeth.   
The dentist may provide instructions or discuss the following topics with you:
Good oral hygiene practices for your child's teeth and

gums and cavity

prevention

Oral habits, such as

thumb sucking

, tongue-thrusting, and lip sucking

Developmental milestones

Fluoride

needs

Schedule of dental checkups
Why is Visiting the Dentist so Important?
Tooth decay can compromise the health, development of a child. It can affect their eating, sleeping, self-esteem, speech development and school performance.
An early dental visit, combined with good dental habits and dietary practices, can slow or even reverse the decay process in children, according to a report, The State of Little Teeth.
The sooner children begin getting regular dental checkups, the healthier their mouths will be throughout their entire lives. Early checkups for your child will help prevent cavities and tooth decay. This will help him to avoid pain, trouble concentrating and other medical issues associated with tooth decay.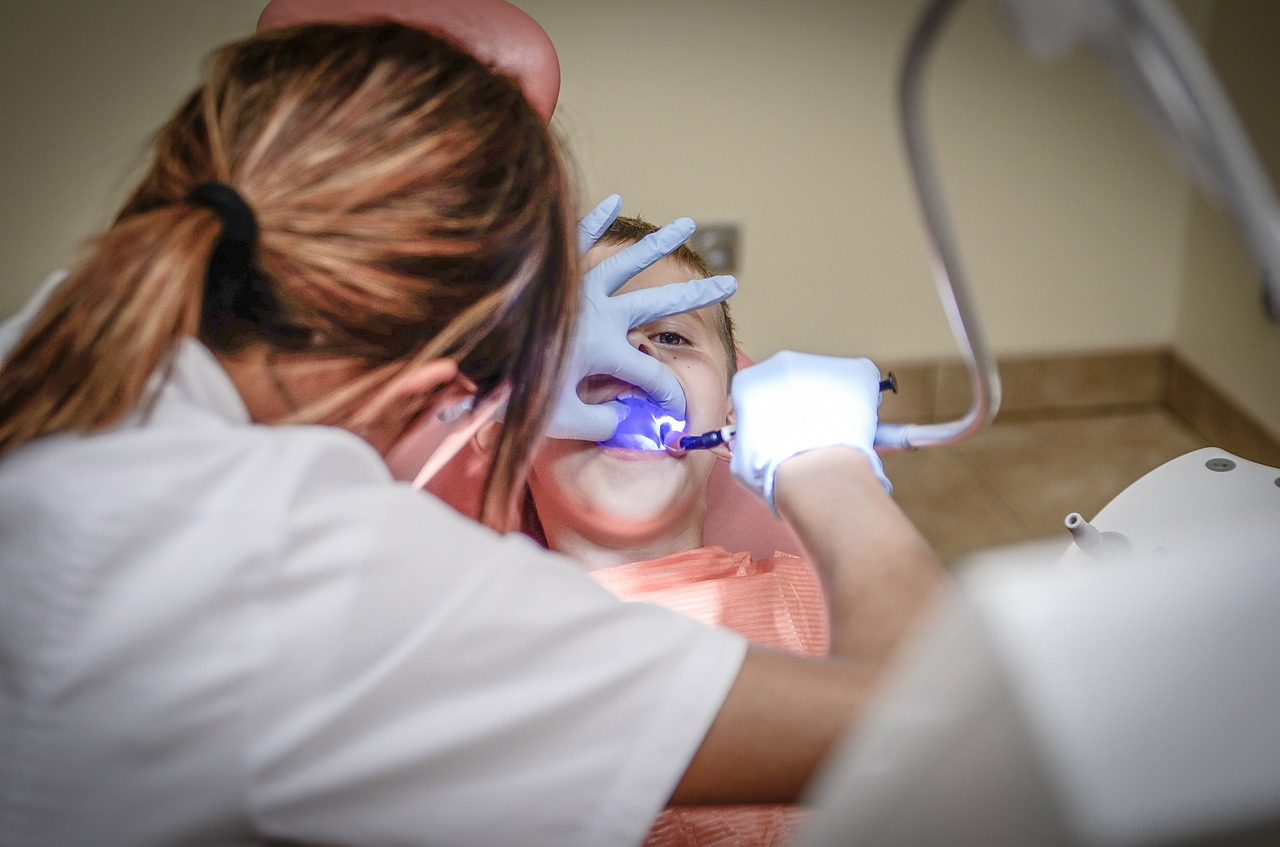 The AAPD, American Dental Association, and American Academy of Pediatrics all endorse the importance of a dental visit on or before the first birthday.
Your child's primary teeth are important. The developmental stages of dental care is an important part of your child's future.
How Often Should a Child Go to the Dentist?
Most dentists like to see children every 6 months to build up the child's comfort and confidence level in visiting the dentist, to monitor the development of the teeth, and promptly treat any developing problems.
When Does Your Child Need a Dental Cleaning?
Children are at high-risk for cavities during the first 10 years of life. Dental cleanings remove plaque from the teeth to help prevent decay and identify any cavities that may have formed. 
Regular checkups and teeth cleanings are the best way to prevent anxiety-inducing visits to the dentist for fillings. It will also keep your child's smile attractive and healthy.
Does Your Child Need Dental X-rays?
The American Academy of Pediatric Dentistry (AAPD) doesn't have set guidelines on age for dental x-rays.
Since every child is different, the use of X-rays is determined solely by your child's specific needs. The X-rays are taken only after your child's medical and dental histories have been analyzed.
How to Care for Your Child's Teeth?
Tooth decay is the most common chronic disease of early childhood. It's a condition that is 2-3 times more common than asthma or obesity. Tooth decay is easily avoidable.
There are several things you can do at home to help care for your child's teeth and preserve that wonderful grin:
Start cleaning your child's teeth as soon as they are visible

Teach your child to brush 2 times a day.

Help your child floss their teeth daily.

Give your child healthy, low-sugar foods and drinks.

Refrain from using sweets or sugary food for rewards.

Take your child for their dental checkups
How to Make Dental Hygiene Fun for Your Child
Use a timer or favorite song to make sure kids brush their teeth for 2 minutes.

Make a fun trip to the store and let children help choose their toothbrush and toothpaste.

Read books or watch videos that talk about dental hygiene.

Reward children for good oral care. With a gold star, a hug or reading a favorite story.

Plan fun activities following your child's visit.

Why Should You Choose a Pediatric Dentist?
Pediatric dentists have an extra two years of specialized training and are dedicated to the oral health of children from infancy through the teenage years.
Children, pre-teens, and teenagers all need different approaches in dealing with their behavior, guiding their dental growth and development, and helping them avoid future dental problems.
Pediatric dentists actively advocate for children in their communities, at the state level, and at the national level. We lead efforts to protect water fluoridation, serve young children through organizations like Head Start, promote public health activities, and testify to legislatures on bills affecting access to dental care.
Learn more about Pediatric Dentistry and why it might be the best option for your child, 3 Compelling Reasons to Select a Pediatric Dentist
Questions to ask when choosing a dentist for your child:
Does the dentist specialize in pediatric dentistry or has he/she had special training or interest in treating children?

What does the dental office look like? Are there toys, books, child-sized furniture?

Did the dental office ask for a complete medical history for your child?

How easy is it to get an appointment in a reasonable timeframe?

What about dental emergencies? How are they handled?

Does the practice accept your dental insurance?

If you don't have a plan, do they accept payments?

Is the dental office conveniently located to your work, home, or school?

Once in the office, how long did you have to wait?

Did the staff and dentist communicate directly with your child?

If you had questions, were they treated with respect and concern?

Did the dentist and staff inform you about your child's tooth development, and also how to provide good home dental care?

Was the dental visit a positive experience for your child?
Dr. Roya Sadrian is an expert pediatric dentist in San Diego. If you are wondering at what age should a child go to the dentist, or any of the questions listed above, give her office a call and she will be happy to answer.