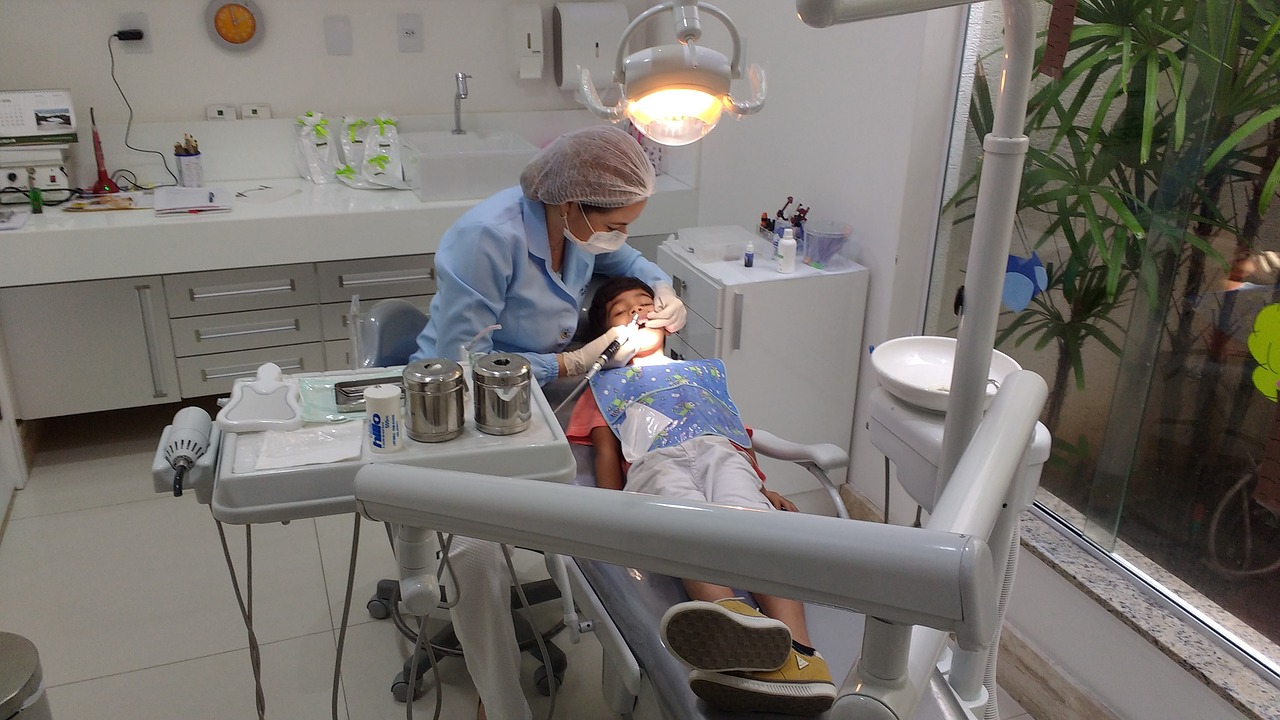 How to Find the Best Pediatric Dentist
March 19, 2019 ABC Children's Dentistry
Being a parent is hard. Dealing with kids is exhausting, especially if you have to take them to the dreaded dentist. Luckily, it's really easy to find the best pediatric dentist to calm your kids' fears.
What's the Difference Between Pediatric and Adult Dentists?
All dentists are taught and trained in dental school to treat both children's and adult teeth. Pediatric dentists specialize in the oral health of infants, children, adolescents, and teens. These dentists have special training to handle behavioral problems in child patients and special needs children.
A general dentist that treats both adults and kids typically has a bland, neutral waiting room. The best pediatric dentists build their entire practice around making children feel safe and welcome. They have dental-themed toys and books in the waiting room. Their decor is bright and welcoming. Most importantly, the dentist and their staff have a genuine knack for helping children get over their fear of going to the dentist.
Tips For Finding the Best Pediatric Dentist
Whether you are new to an area or just looking to schedule your child's first dental visit, finding a children's dentist can be stressful if you don't have the right strategy. Here are some tips to help you out.
#1 Ask Other Parents for Recommendations
Word-of-mouth is always the best source for recommendations. Ask your friends or family members who have young children to learn about their kid's dentist. If you are new to the San Diego area, it can be a little trickier. Join the PTA at your child's school or a local mommy group on Facebook to see who they think the best pediatric dentist in San Diego is. Ask them what they like and what they don't like about their current dentist.
These parents will be the most honest about the dentistry than a direct phone call or website reviews. Seek the advice of other parents and asking questions toward the comfort of the office and atmosphere of dentistry. 
#2 Read Online Reviews
There are many sites out there such as Yelp that are good sources for reviews. However, do not believe every review you read as a few reviews may be fake! Be safe and try to find an honest opinion through contacting the reviewer or using other methods.
Keep in mind that, in general, people are more inspired to leave a bad review after a negative experience over a good review after a positive experience. Make a note of anything you see in a negative review, and then give the dentist a call to ask them about it directly.
#3 Visit a Local Dental School
If there's a dental school nearby, call or stop by to ask for recommendations. Another option is to simply take your child to the dental school for their appointments. Children are seen by students and interns but are trained and closely supervised by dentist professionals. A younger dentist is a lot better than an older person whose skills may be stale. Dental schools also provide the same services and often at a much lower cost. 
#4 Look for Certification and Qualifications
Pediatric dentists must have a medical degree and pediatric certifications to help in this area of dentistry. Pediatric dentists learn different procedures and techniques to help all kinds of kids. 
The American Academy of Pediatric Dentistry (AAPD) is a great website where you can find local pediatric dentists who are certified by the AAPD. 
You can also use this site to verify any recommendations you receive from outside sources, such as other parents and online reviews.
Pediatric dentists need to be trained, certified, and caring to keep your children safe. By following these tips for finding the best pediatric dentist, your kids' fears will soon diminish afterward and, you, the parent, can enjoy watching them have a beautiful white smile again.
Dr. Roya Sadrian is a board-certified pediatric dentist, and she is considered by many to be one of the best pediatric dentists in San Diego. She has a chair-side manner that will make your child love coming to the dentist!
If you have any questions about finding a children's dentist for a general cleaning or specialized procedures, leave a comment and we'll get back to you as soon as possible.